Becky stopped by Honey Bee last week to show off her longhorn quilt, started at Honey Bee during one of the Susan Cranshaw workshops we hosted this year. Isn't it just gorgeous?!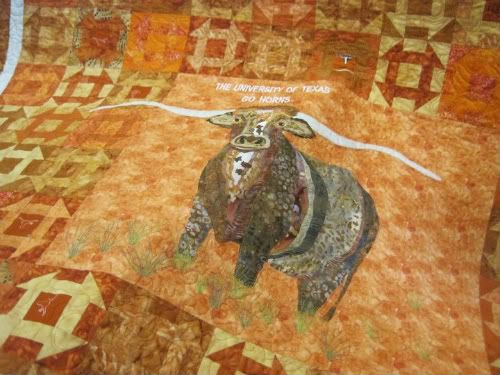 A close-up of Becky's gorgeous quilt. Notice how the right horn spills over onto the churn dash blocks.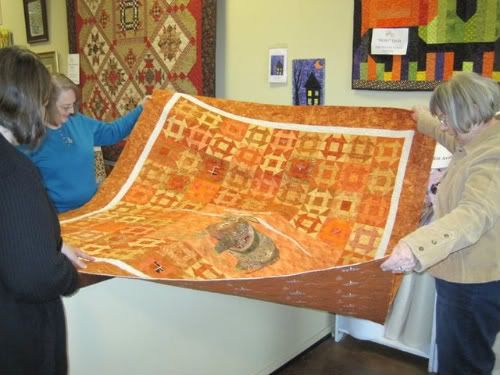 Osie & Judy admire Becky's quilt.